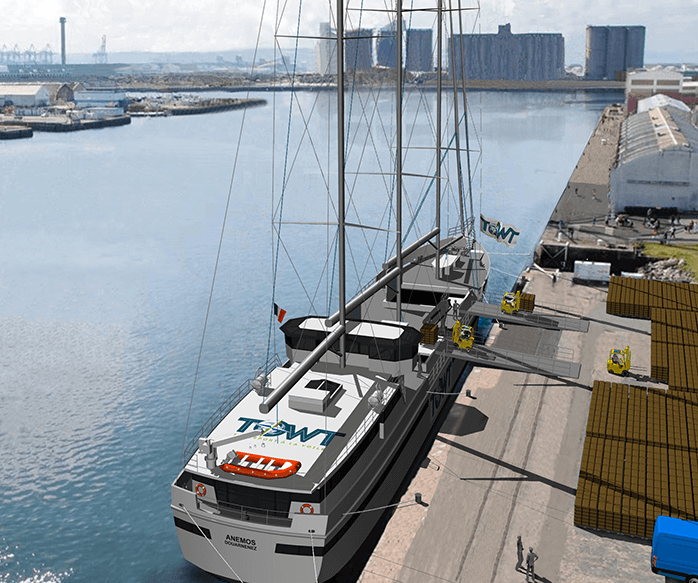 Sailing cargo are one of the most recent alternatives to classical international transport.  
Sails are experiencing a revival. 
Many major shipping companies have set their R&D department on adapting sails to big container ship.  But even if this is a praiseworthy endeavour today, we're interested in smaller-scale initiatives. More numerous every day they are, right now, reusing old rigging ships to carry cargoes. They often do that while designing modern and economically viable sailing ships. 
This type of boat doesn't claim to be capable of replacing container ship and other modern boats.
But they can become credible alternative for high added value goods, thus saving a few tones a C02 for the planet.