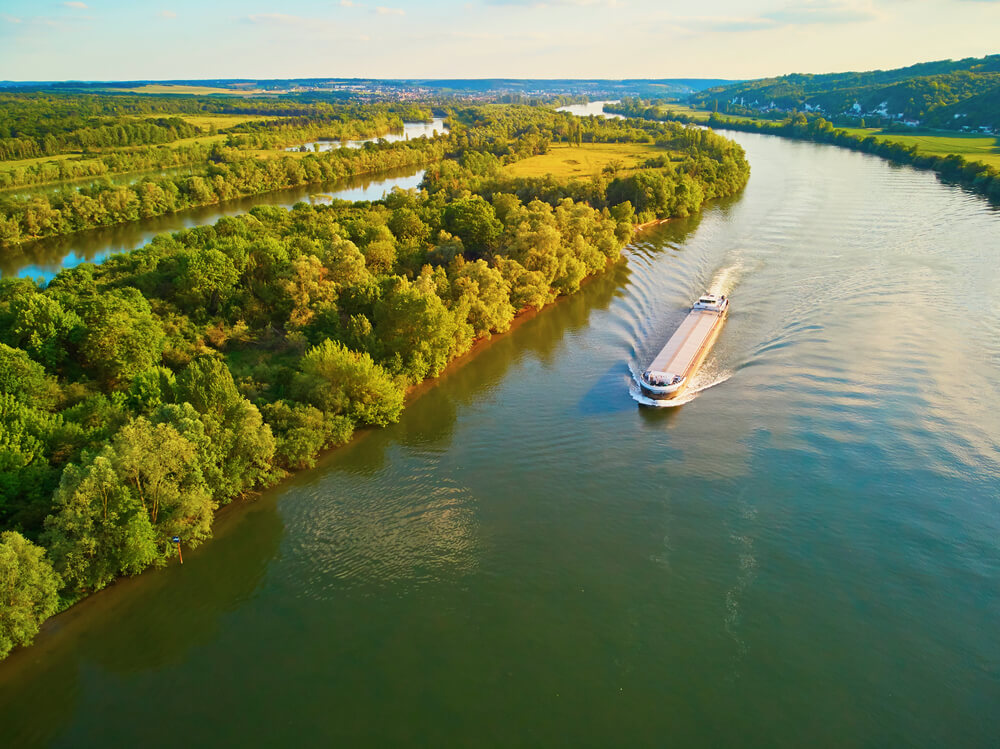 According to an 1802 Napoleon's citation "Paris, Rouen and Le Havre is only one city, of which the Seine is the main street". 
Your goods arrive in Le Havre and are going in the greater Paris area, then why don't you use the main street?  
This subject came back to the fore with the famous "grand Paris de l'estuaire" project (grand Paris on the Estuary). This project aimed at giving the Seine and the traffic on this river its importance back. This has led to the creation of Haropa, a new organisation that consolidate every port on the Seine inside a single entity. It is also being used to fund "La chatière" (the Pet door), a new opening on the port of Le Havre to the barges coming from the Seine River, which will allow a smoother transition from the container ship to the barge for the container. Big firms like Tang Frères, Franprix, Auchan or Ikea began using this solution in the mid-2010s, proving the viability of this means of transportation.